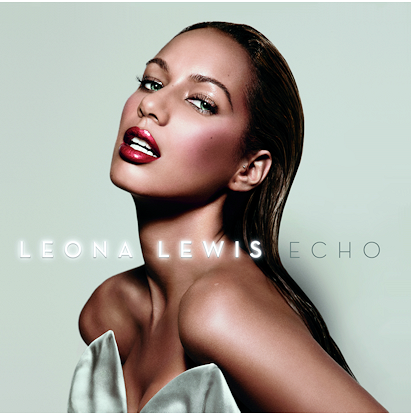 release history
Echo is the upcoming second studio album by English R&B/pop singer Leona Lewis. It is scheduled for
release on 16 November in the United Kingdom
by Syco Music, followed by 17 November in the United States under J Records. Its worldwide release will be through Sony Music.
Lewis worked with Ryan Tedder, Justin Timberlake, Max Martin, John Shanks, and Harvey Mason, Jr. amongst others to produce the follow-up to her debut album Spirit. The album is preceded by the single "Happy", released on 15 September.
It's been 2 years now since Leona Lewis released her very successful debut album "Spirit" in 07'. Since it has sold over 6.5 million copies worldwide and single "Bleeding Love" was a worldwide hit. Now with her sophomore effort many wonder if Lewis would be able to pull off another solid record. It looks like they got her to work with the right people and together they bring us a effort better then it's predecessor. This effort includes Lewis being more involved with the album as many of the tracks include writing credits. Also this time around there are also more upbeat songs and throughout the effort seems well-rounded. She is here to stay and you won't be disappointed by the album. Check it out and BUY YOUR COPY NOVEMBER 16th(UK), 17th(US)!!
1. Happy
2. I Got You
3. Can't Breathe
4. Brave
5. Outta My Head
6. My Hands
7. Love Letter
8. Broken
9. Naked
10. Stop Crying Your Heart Out
11. Don't Let Me Down
12. Alive
13. Lost Then Found (Featuring OneRepublic)
* Stone Hearts & Hand Grenades [Hidden Track]
Lost Then Found (Featuring OneRepublic) - Leona Lewis