Monday, February 14th, 2011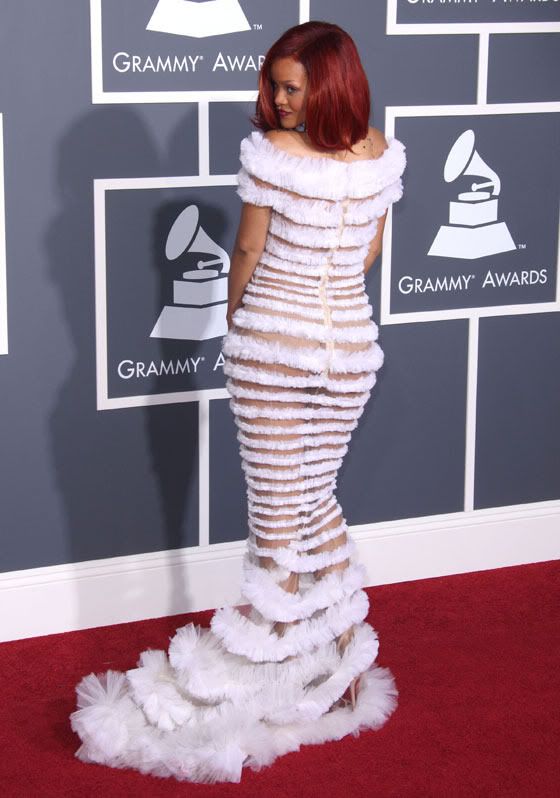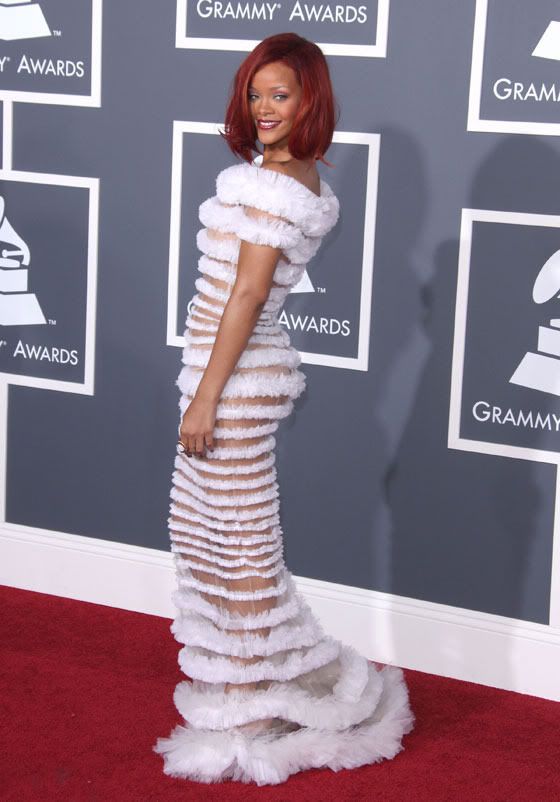 Rihanna rocked a see-thru, Spanish-flavored dress on the red carpet at the Grammy Awards last night. I know there will be a lot of haters, but I'm kinda diggin' it.
Rihanna picked up an early Grammy for Best Dance Recording for "Only Girl (In the World)". The song is off her fifth studio album "Loud". The album wasn't released until November but the single was released in early September in time for consideration. In total she's won three Grammys.