Kang Dong Cheol (강동철)
Release date: 2010/9/3
Genre: hip hop, dance
Brave Sound Ent
01 Brave show
02 너를 그린다 (vocal 다비치Davichi, 일렉트로보이즈Electroboyz)思念你
03 돌아 돌아 轉吧轉吧
04 울고싶단 말야 (with 박재범)想哭的話 - 朴宰范
05 Addict (vocal B2K)
06 Music award (with Skul1, J-Kyun of DJ DOC)
07 Invisible (New Ver.) (vocal 손담비孫丹菲)
08 돈 벌었지賺錢了吧
09 가위바위보 (with Double K)剪刀石頭布
10 슬픈 음악 (Guitar Remix Ver.) (with V.O.S)悲傷音樂
11 비터스윗(Bittersweet)(R&B Ver.) (feat. M李玟宇, 泫雅현아, Maboos마부스, Red-Roc레드락, Basick베이직)
12 울고싶단 말야 (with 박재범) (Inst.)
13 너를 그린다 (Inst.)
Jay Park and 成宥利 성유리 Sung Yuri team up for Brave Brothers
by heartfacee on August 6, 2010
Jay Park and Sung Yuri will be teaming up in different ways for Brave Brothers' upcoming song, I Want To Cry.
Brave Brothers is releasing his first full length album, The Classic. The title track is the song that Jay Park and Sung Yuri teamed up for, with the former writing the lyrics for the song and singing it for his fans. He will not be appearing in the MV however.
In this teaser, there is a mystery date that is confusing the fans. Sung Yuri is looking quite sad and shedding tears, so we get the mood of the song from that.
Brave Brothers' reps said, "Jay Park wanted to personally work with Brave Brothers, so when he was in Korea for Hype Nation, so did this recording in secret. Brave Brothers was impressed by Jay Park."
The song will be released on the 10th.
Brave Brothers Drops His Debut Album and Tells Why He Left YG
2009/8/18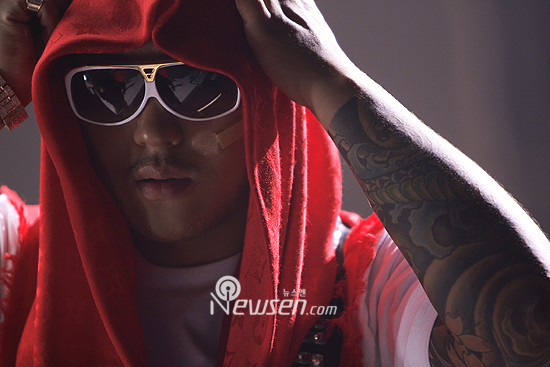 He is the producer and songwriter behind many popular and hits song in few past year. He been working with many singers. So here whereby fans can talk about his works. This thread strictly for his music. All his music will start with the trademark 'Brave Sound'
YG family的專用作曲家,也是
南韓相當有名的製作人/作曲人
,製作過Big Bang,孫丹菲,Brown Eyed Girls,和YG公司的合約到期後,Brave Brothers 成立了自己的經紀公司 Brave Sound Ent. 曾創作Son Dam Bi的「Crazy」、李玟雨的「Don't Trust Guys」、Big Bang的「最後的問候」等多首人氣作的知名製作人和作曲家勇敢兄弟,經過8年的籌備,終於在09年推出首張迷你專輯《
Attitude
》。主打歌「invisible」是首強勁的舞曲,Son Dam Bi和李玟雨除了會在歌中客串,更會演出MV。另收入「interview」和「brave sound」等五首歌曲。
WORKS
YG Ent: From Lextacy (2005) - TaeYang (2008)
Son Dam Bi - Bad Boy
Kim Dong Wan - Secret
Battle - Step by Step
U-Kiss
Brown Eyed Girls
M
Bae Seul Gi
After School
OJ
Han Una
OneTwo